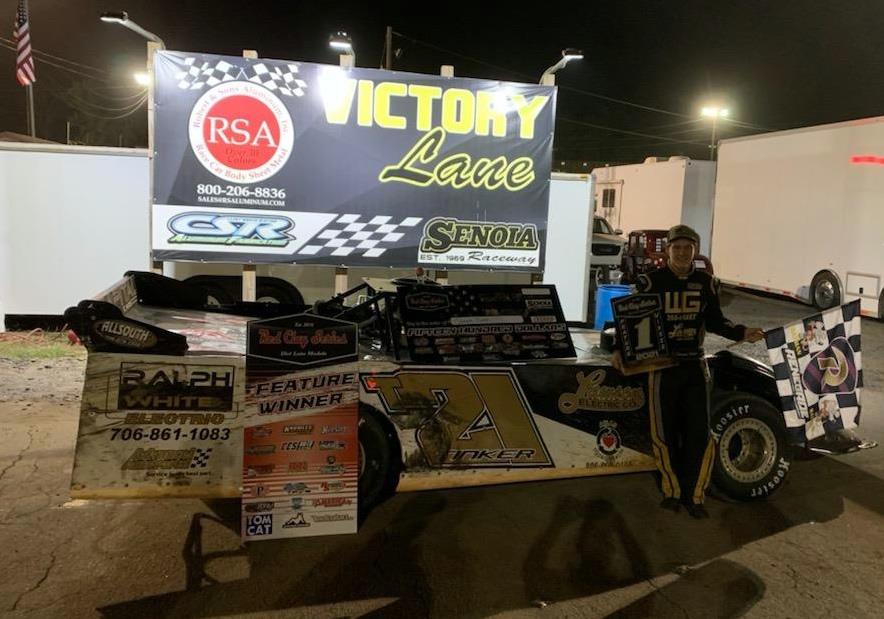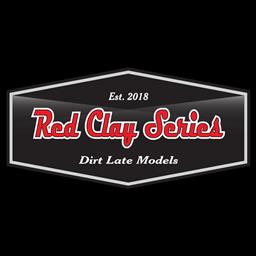 ---
Sawyer Tinker Surges to Senoia Red Clay Victory
Sawyer Tinker raced to his second-career Red Clay 602 Late Model Series triumph in as many weeks with the triumph on Saturday night at Senoia Raceway (Senoia, Georgia).
Tinker topped the 23-car field for the victory. He was followed across the finish line by Braxtin Barber, Jake Green, Cade Walston and Payton Stevenson.
2021 Marketing Partners : KRC Power Steering, RaceDay Safety, C & S Auto Electric, American Racer Tires, Knowles Race Parts and Bodies, Hoosier Racing Tires, Lift Truck Nation, Commercial Dock and Door Services, Renegade Fuels, Morgan and Hunt Oil, Tru Form Race Products, DirtCarLift.com, American Driveshaft Services, Converter Man, Lazer by RCS, Design Twenty Three, Jonathan Martin Laser Engraving and Peach State Printing.
Red Clay 602 Late Model Series
Senoia Raceway (Senoia, Georgia)
September 25, 2021 Results
A Feature 1 (30 Laps): 1. T21-Sawyer Tinker[3]; 2. B1-Braxtin Barber[7]; 3. 41-Jake Green[10]; 4. 25W-Caden Walston[13]; 5. 4-Payton Stevenson[9]; 6. 0-Olivia Gentry[22]; 7. 97-Dustin Smith[19]; 8. 29-Mike Weed[6]; 9. 12JR-Jamie Nicholson[12]; 10. 2-Ryan Davis[17]; 11. 8W-Blake Wright[16]; 12. 27-Chad Marchman[21]; 13. 37-Joel Gordon[23]; 14. 11-Jay Cromer[8]; 15. 4P-Jacob Parris[2]; 16. 711-Morgan Alexander[11]; 17. 66-Taylor Cole[4]; 18. 198-Jay Coen[20]; 19. 14-Cade Brookshire[1]; 20. 25-Tate Nichelson[14]; 21. C71-Carson Nicholson[5]; 22. D22-Daniel Brewer[15]; 23. 22-Alan Brewer[18]
Qualifying 1 (3 Laps): 1. 14-Cade Brookshire[5]; 2. T21-Sawyer Tinker[9]; 3. C71-Carson Nicholson[4]; 4. B1-Braxtin Barber[8]; 5. 4-Payton Stevenson[11]; 6. 711-Morgan Alexander[12]; 7. 25W-Caden Walston[2]; 8. D22-Daniel Brewer[10]; 9. 2-Ryan Davis[6]; 10. 97-Dustin Smith[7]; 11. 27-Chad Marchman[1]; 12. 37-Joel Gordon[3]
KRC Power Steering 5th place: Payton Stevenson
Knowles Race Parts and Bodies 6th place: Olivia Gentry
Bennett Excavating Fast Qualifier Award: Cade Brookshire
---
Back to News