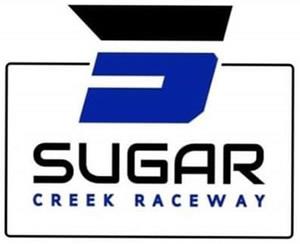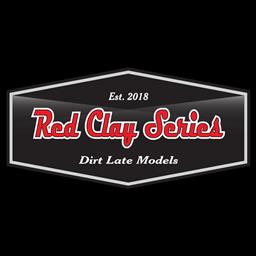 ---
Tucker Anderson Makes History with Red Clay Series
Tucker Anderson made history with the Red Clay 602 Late Model Series on Saturday night Sugar Creek Speedway (Sugar Creek, Ga.). The 14-year-old competitor became the youngest winner in series history with a $1,000 triumph.
With the weather forecast looking dismal 14 drivers chanced the odds and came to Sugar Creek Raceway,
With the car count being low the drivers elected to lineup for the feature from qualifying. Group A set the inside row and Group B set the outside row.
Tucker Anderson set fast time in group A and claimed the Bennett Excavating Fast Qualifier Award. Cass Fowler set quick time in Group B.
What happened next is worth being considered for race of the year. Cass Fowler and Tucker Anderson swapped the lead for the first two laps and then ran side by side for the next 10 laps. The drivers raced hard, respectfully and clean. Only making contact with each other once during the war that they were engaged in. Jake Green also joined the battle during that green flag run often times pushing to make it three wide. Jacob Parris started running the top 3 down around lap 8. The top 4 pulled away from the field but would be slowed on lap 12 with the only caution of the night as Don Jenkins and Ricky Smith got together and stopped in turn two. Caden Walston, Jeremy Broome and Bobby Elkins pulled in during the green flag run with mechanical issues. When the field returned to the green flag action. Anderson would finally clear Fowler after another few laps of side by side action. Anderson couldn't relax though as Jake Green also cleared Fowler and began to run him down. Parris got some heat back in his tires and applied pressure on Fowler but couldn't get enough of a run to pass him. Anderson and Green raced into lap traffic in the final 4 laps. Green was able to show his nose a couple of times but never could get completely under Anderson. Anderson went on to pick up his first win with the Red Clay Series and become the youngest winner in series history. Jake Green, Jacob Parris, Brad Thomas and Colton Berrong rounded out the top 5.
Carolina Racing Supply Hard Charger:
KRC Power Steering 5th-Place Award: Colton Berrong
Knowles Race Parts and Bodies 6th-Place Award: Tate Nicholson
Commercial Dock and Door Service Rookie of the Race: Caden Walston
2021 Marketing Partners : KRC Power Steering, RaceDay Safety, C & S Auto Electric, American Racer Tires, Knowles Race Parts and Bodies, Hoosier Racing Tires, Lift Truck Nation, Commercial Dock and Door Services, Renegade Fuels, Morgan and Hunt Oil, Tru Form Race Products, DirtCarLift.com, American Driveshaft Services, Converter Man, Lazer by RCS, Design Twenty Three, Jonathan Martin Laser Engraving and Peach State Printing.
Red Clay 602 Late Model Series
Sugar Creek Speedway (Sugar Creek, Georgia)
August 14, 2021 Results
Finishing Order:
Tucker Anderson
Jake Green
Jacob Parris
Brad Thomas
Colton Berrong
Tate Nicholson
Charles Devine
Ricky Smith
Dante Curtis
Don Jenkins
Bobby Elkins
Jeremy Broome
Caden Walston
Cass Fowler
Commercial Dock and Door Rookie of the Race: Caden Walston
KRC Power Steering 5th place: Colton Berrong
Knowles Race Parts and Bodies 6th place: Tate Nicholson
Bennett Excavating Fast Qualifier Award: Tucker Anderson
---
Back to News